Battling Mask Acne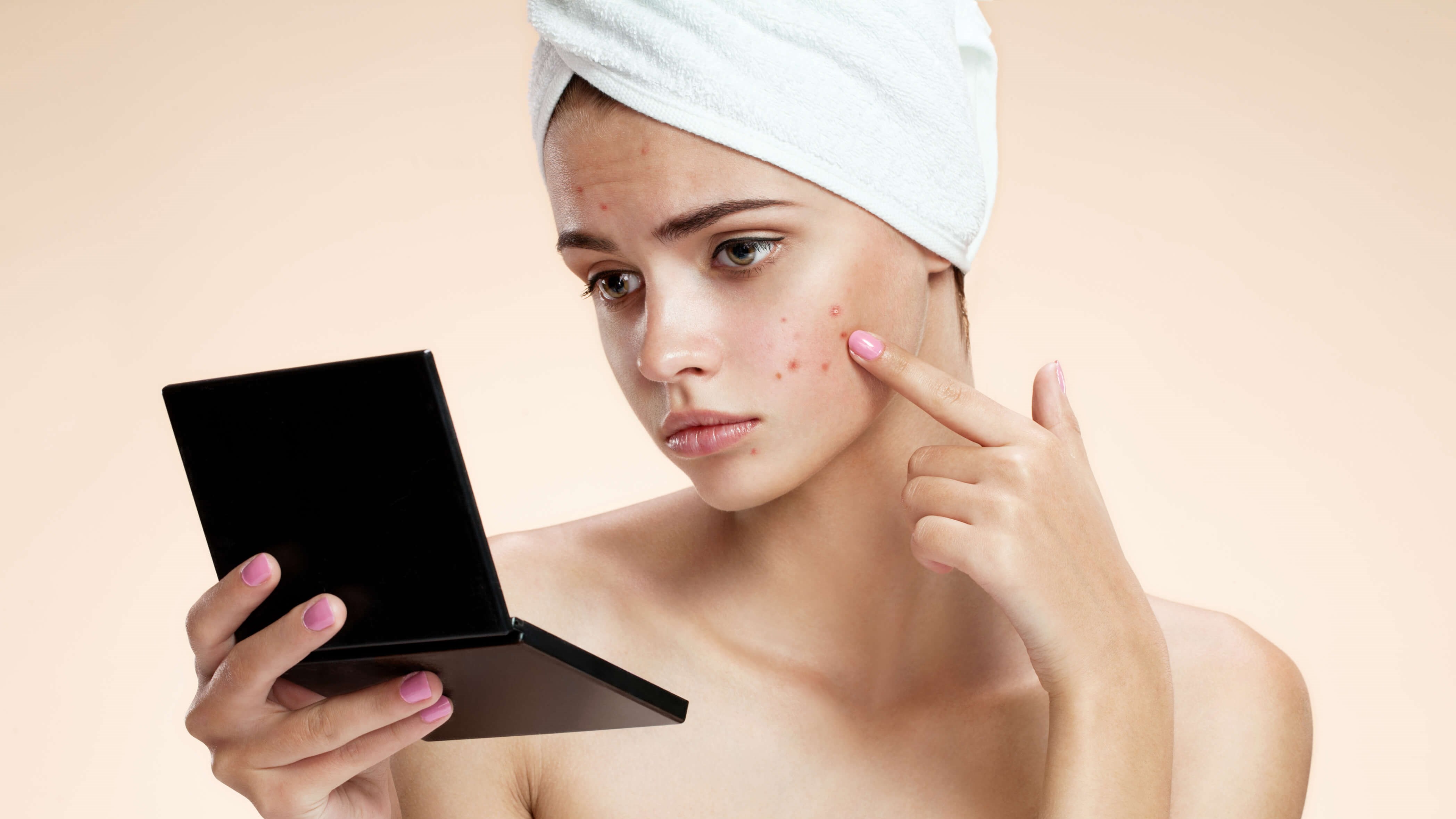 Mask Acne. Wearing a mask has become part of our everyday lives. It's hard to remember none of us owned a mask 6 months ago and now you probably have several in the car and around the house. As the temperatures heat up a lot of you are having breakouts. At Renew Laser and Skin we fully support following CDC guidelines to help us all be safe and we will help you deal with the acne don't worry.
The reason so many of us are breaking out is that as we breathe, talk, and sweat behind the mask we are introducing bacteria and occluding the skin at the same time. So it is very important to keep your mask as clean as possible and if you are using disposable ones then change it out daily. We have limited supplies so obviously tailor these suggestions accordingly.
With the heat rising daily it may be a good idea to switch up your face wash. If your skin can tolerate it, I suggest adding something with gentle acids to give you a chemical exfoliation while also helping shrink pores. Also Toner, Toner and more Toner. It may not seem like an important step but toner not only strips any excess oils but it also helps balance the pH of your skin. I shouldn't admit this but, if I have a particularly late night I'll substitute the face wash with a makeup wipe but, I will still follow it with toner.
If possible avoid makeup. I know a lot of you are still working and need to look your best so I suggest swapping out the foundation with a lightweight bb cream. You can still wear your concealer and eye makeup but skip the contour and keep it basic. No one can see it behind the mask and it just makes the mask dirty. Another little trick if you're constantly out in the heat is to throw the Obagi Acne face wipes into your purse. You can easily wipe down all the sweat, dirt, bacteria, toss it, and go.
Avoid creams this time of year as well and change it out to your favorite gel or serum. We have several lightweight moisturizers that will hydrate you without occluding you. I know it's also tempting to skip the sunscreen but please please don't. In fact you can skip the moisturizer and just use a lightweight sunscreen with built-in hyaluronic acid. At Renew Laser & Skin, we have an entire shelf dedicated to sunscreens, I promise Dr. Nina Desai or myself, Dr. Dhara Patel can find you the right one.
Now if all else fails and you are still breaking out then I suggest popping in for a quick laser genesis.
The 1064 laser will kill the bacteria, target red/brown spots, shrink pores, and build collagen, all without any downtime. I hope this helped those of you especially on the front lines having to wear masks for hours at a time. If you have any additional questions, feel free to reach out and Dr. Nina Desai or I will be happy to help come up with a solution.