Sun Damage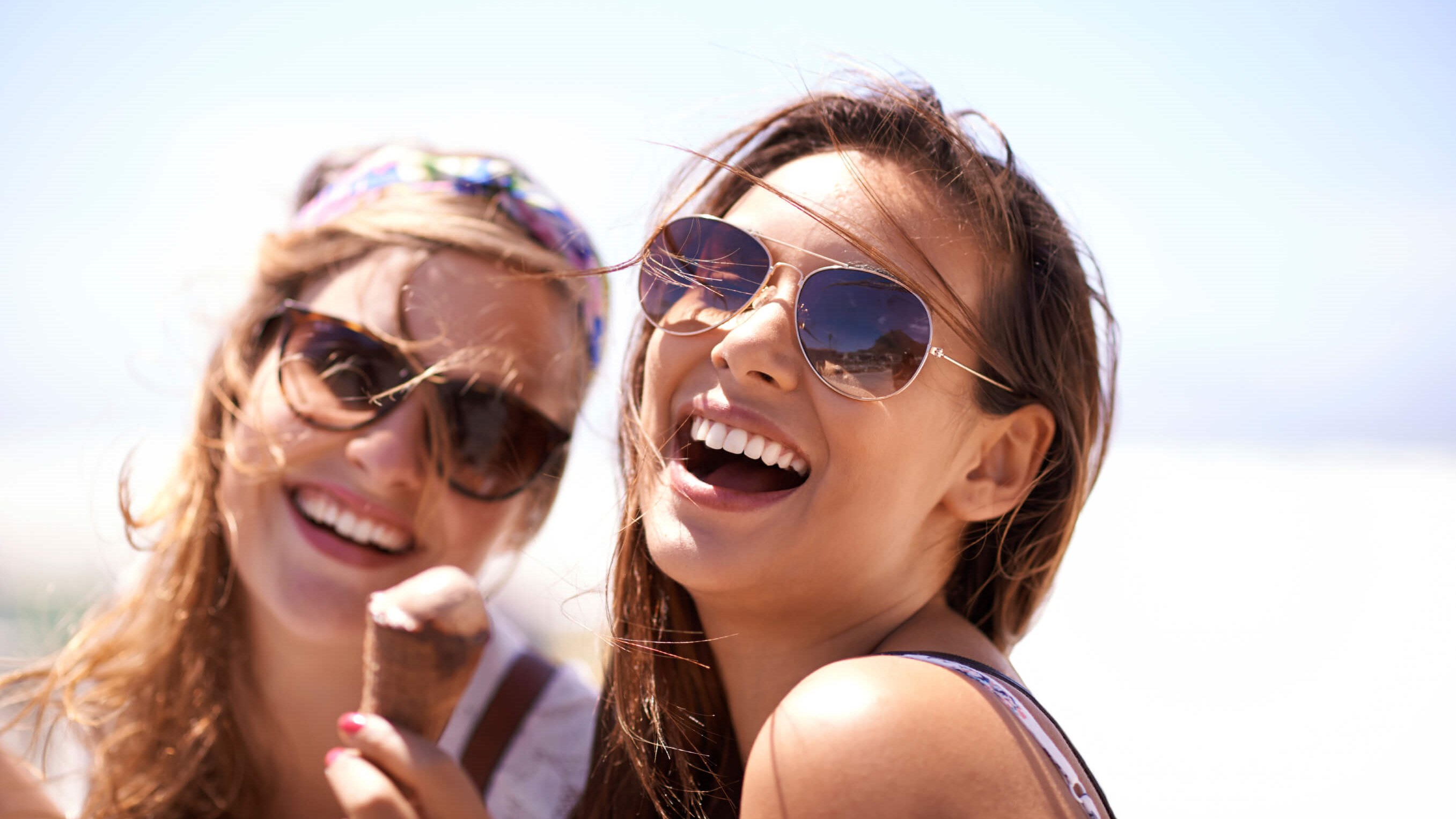 I'm sure by now you are tired of hearing about how important it is to wear sunscreen but there is so much more happening due to sun damage that sunscreen alone won't help. Whether you're in the sun all day or you sit in an office, you will still experience the damage from sun rays. But, don't panic there are measures you can take at Renew Laser & Skin.
Although limiting your time outside can help you avoid UVB rays, exposure to UVA rays penetrates glass, clouds, and rain. There are still UVA rays during a rainy day. It is not only the sunburn you must worry about, under the skin's surface UVA rays can be harmful. UVA rays are activating cells in your skin that produce pigmentation (the only preventable type of cancer). It is damaging the collagen that keeps your skin tight which can contribute to other types of skin cancer the most common being melasma which is irreversible.
What can I do to limit and prevent my exposure to these UV rays? Sunscreen is the most important however there are a few products you can add on to further protect your skin and help reverse some pigmentation. Antioxidants/Vitamin C products will protect against the free radicals formed due to UV rays.
Their free radicals are what cause the aging process. Some people can have sensitivities or reactions to these products so it's important to talk to a professional and find what's right for you.
At Renew Laser & Skin, Dr. Nina Desai and myself, can find the best option for you and customize a skincare regime that will fit your lifestyle. Reversing pigmentation can be an uphill battle but, nothing compares to the power of Hydroquinone. Just remember this is a photosensitive product, so when in the sun as it will make your skin more sensitive. I recommend for my patients wanting to correct their pigmentation concerns, to use hydroquinone from October to March, and then switch to a more gentle product with kojic acid, Tranexamic acid, Niacinamide, and Arbutin during the hotter spring/summer days.
Now that we know how to prevent sun damage, how do we treat what's already there? Depending on the amount of sun damage, there are several options. PhotoFacial/IPL is a great place to start when looking into correcting present sun damage. This treatment specifically targets brown spots, helps boost collagen, and decrease any underlying redness.
Come into Renew Laser & Skin to learn more about Cutera Limelight IPL treatments and other laser options available. The next option would be chemical peels, when deciding what peel would be best for you, One of the many highlights of chemical peels is, they are done for any skin type, used for targeting active breakouts, acne scarring, pore size, skin texture, and may more.
So far, we have talked about sun damage to the face but, we haven't forgotten sun damage to the rest of the body. Those of you that have lived by the pool are getting sun damage on your arms, legs, hands, and chest now has a way to get rid of it all. Did you know there is a laser treatment you can do to remove sun damage on large areas with little downtime? Cutera Excel HR is a great laser that targets pigmentation and is fairly painless.
Since we are in the summer, I recommend all of these treatments be done end of August and into the cooler weather days, especially due to the extreme Texas heat. Remember, you will probably need more than one treatment so don't wait past September if you want to be ready for Thanksgiving and Christmas. There are many options to prevent and treat sun damage so go ahead and jump in the pool, we got your back. Call Renew Laser & Skin to come up with a game plan to tackle your sun damage.