What is Exosome Therapy?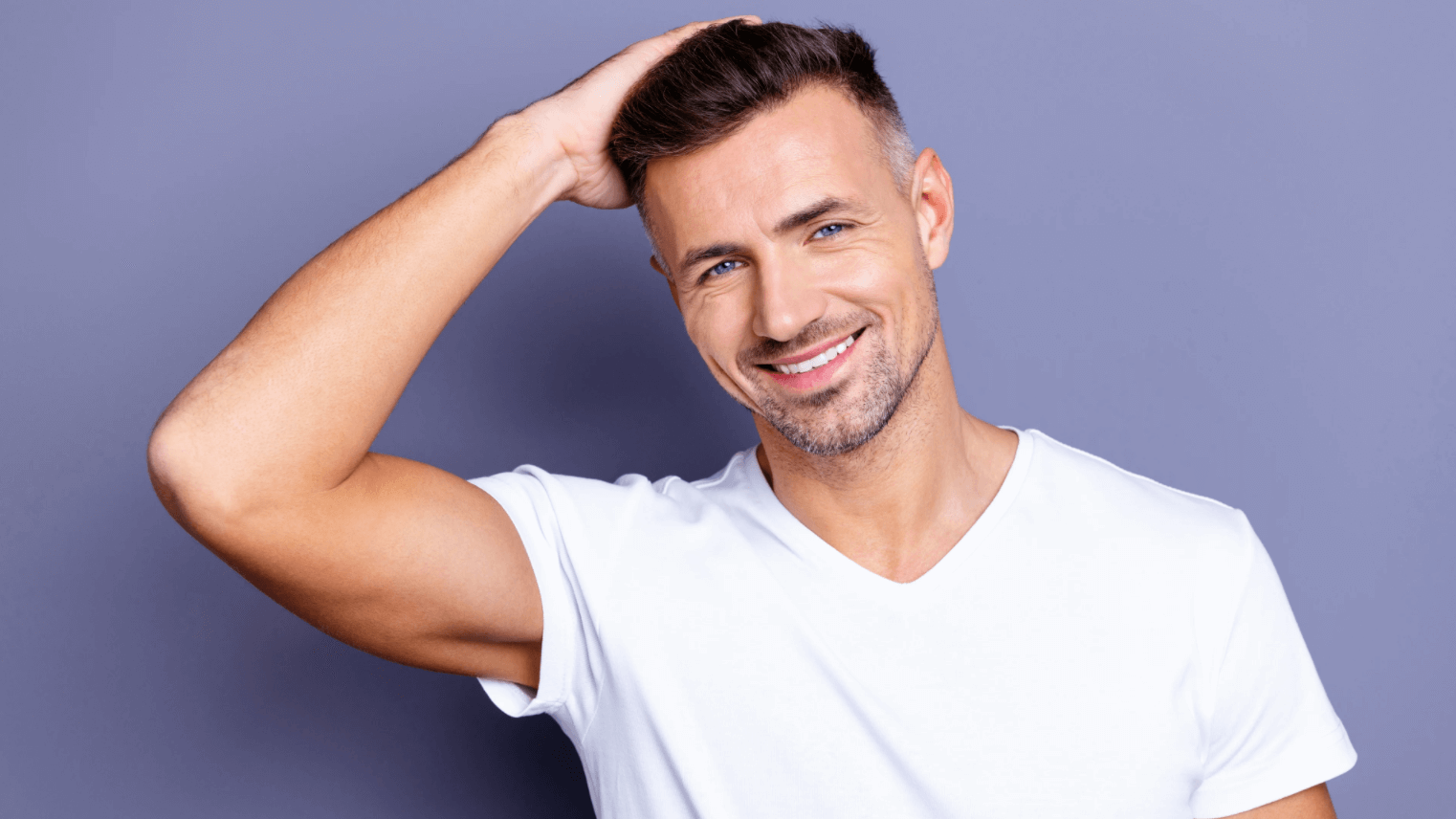 At Renew Laser & Skin, we use exosome therapy as a natural hair loss treatment. These exosomes are sourced from amniotic mesenchymal stem cells, which are cryo frozen until they are used. These cells help stimulate your body to grow new hair on your scalp. It is responsible for cell rejuvenation wherever it is injected. For thinning hair, it is especially beneficial as it encourages cells to heal and to grow new cells fast. Best of all, it uses your own healing power for collagen regrowth and hair regrowth.
Dr. Nina Desai and Dr. Dhara Patel use this simple and nonsurgical exosome therapy for patients of all ages. Exosomes are particles that release naturally from a cell that cannot replicate. They are responsible for cell communication, which is helpful for areas where hair cannot grow. Learn more about how exosome is a great hair regrowth treatment at a consultation at our Sugar Land or Addison, TX office.
What can exosome therapy treat?
Exosome therapy with the help of PRP treats many issues, including:
Hair loss

Thinning hair

Receding hairline

Pattern baldness

Arthritis

Lyme disease
Exosome therapy for hair loss
Exosome therapy is a safe and effective way to restore hair follicles and to prevent hair loss or thinning hair. It is different from PRP because it contains higher concentrations of growth factors that are lab derived. It can take a while before hair follicles reactivate, so Dr. Desai and Dr. Patel recommend concurrent sessions to jumpstart cell rejuvenation. At Renew Laser & Skin, our patients generally start seeing some results 4 – 6 weeks after their treatment. PRP can regrow hair on both men and women who suffer from hair loss.
How hair regrowth treatment is performed
One of our physicians will inject you with a serum of valuable ingredients that will stimulate your body to grow new hair. The procedure takes about 15 – 30 minutes, and patients experience little to no discomfort. We recommend you do not take any anti-inflammatory medications during treatment as it can interfere with the healing process. There is no danger of allergies or hypersensitivity with PRP.
These exosomes are processed in the United States according to standards and regulations of the American Association of Tissue Banks and the United States Food & Drug Administration. All of our patients should stop taking any NSAIDS three days prior to their injection and for three weeks after treatment as they can lessen your effects. Also, drinking a lot of water before treatment helps increase its success too. You will be able to return to work the same day.
Regrow your hair with exosome therapy
At Renew Laser & Skin, we use the latest technology in exosome therapy to help our patients regrow their hair. Exosomes stay in your body for up to eight months, in which you can then re-evaluate to determine if you need another round of exosome therapy for hair loss. To schedule a consultation with Dr. Nina Desai or Dr. Dhara Patel to learn more about exosome therapy for hair loss, call our Sugar Land or Addison, TX office today.