What is Sculptra Aesthetic?
Sculptra Aesthetic is an FDA-approved injectable that helps gradually replace lost collagen — an underlying cause of facial aging — for results that can last more than two years.*
Reviews
"This place is an other world experience. I promise you won't regret it! I never understood the difference between MedSpas but after speaking with Dr. Patel and having her inject me... WOW! Wish I was more educated before about HOW important it is for the person injecting you to TRULY understand anatomy. Dr. Patel is SO knowledgeable and I truly appreciate that she continues to educate herself by attending seminars and getting certified for all kinds of things that will likely become "mainstream" in like 5 years. I'm okay with her being out of office when I need her for that reason, haha. She never pushes fillers or botox. On the other hand, she encourages you to take CARE of your skin and try anti-aging laser remedies (they offer so many types!). I'm literally never going anywhere else!"
- G.D. /
Google /
Nov 20, 2020
"Dr. Patel is awesome! She has great bedside manner. I highly recommend her !"
- R.N. /
Google /
Oct 24, 2020
"I have been using Renew Laser and Skin for almost 2 years now.  I am extremely happy with their services and all around excellent care they have given me. It is so nice to know that both Dr. Desai and Dr. Patel take a personal interest in helping my skin look the very best that it has looked in years. I value their opinions and appreciate that they take the time to do what is best for ME!  10 stars!"
- L.P. /
Yelp /
Jul 31, 2020
"I had the best experience purchasing my skincare here! I called to confirm my product was in stock for curbside pickup and was told there was a set with Skinceuticals Phloretin CF (best product ever) and spf would be included free! Such a great value set! The cashier was knowledgeable and friendly and included some appreciated samples in my bag. After such a great experience look forward to purchasing my skincare here (and maybe a hydrafacial soon if I'm feeling extra)."
- K.B. /
Yelp /
Jul 31, 2020
"Dr. Patel is so amazing ! I feel very comfortable around her . She's smart and knows her specialties. I will surely be coming back ."
- S.Y. /
Yelp /
Jul 29, 2020
Previous
Next
Sculptra Aesthetic is made with biocompatible, biodegradable,synthetic material called poly-L lactic acid,
which is graduallyand naturally absorbed by the body and helps to rebuild lost collagen through a series of treatments administered by a trained specialist.
The specialist injects treatment within the deep dermis, where strands of collagen support your skin's structure. Over time, Sculptra Aesthetic helps the body reproduce lostcollagen. On average, three injection appointments are
needed over a period of a few months. The number of injection appointments and the number of injections per appointment vary from person to person, depending on how much collagen has been lost.
What to expect at your appointment
One of our Physicians administers Sculptra Aesthetic in a series of injection sessions. On average, three treatment sessions are needed over a few months, but your doctor will tailor the sessions to suit your desired outcome.
As with any injection, some pain is possible, but your physician may use a topical anesthetic to ease any
discomfort. You should not receive treatment if you have an active skin infection or skin inflammation near the planned injection site. Immediately after each treatment session, you may experience swelling. Swelling usually subsides within a few days, and the wrinkles will temporarily reappear as the gradual process of collagen replacement continues. You may begin to see progressive, visible results within the first few weeks after each treatment session.
What to expect after treatment
In the days following your treatments, keep a few things in mind for swift healing and optimum results.
1. Cold pack - A cold pack or ice pack will help reduce any common swelling. Within the first 24 hours of treatment, apply a cloth-wrapped cold pack to the treated area for a few minutes at a time. Never apply ice directly to the skin.
2. Facial massage - Massage the treated area for five minutes five times a day for five days after treatment, as recommended by your physician.
3. Avoid sunlight - After treatment, excessive sunlight and UV lamp exposure should be avoided until any initial swelling and redness go away. Your doctor will provide guidelines on sunscreen protection and how to avoid excessive sunlight.
Remember, you won't see dramatic improvement immediately after treatment. Sculptra Aesthetic works subtly, improving facial areas gradually without making it look like you've had work done. To achieve full results,
be sure to keep any follow-up appointments in your treatment series.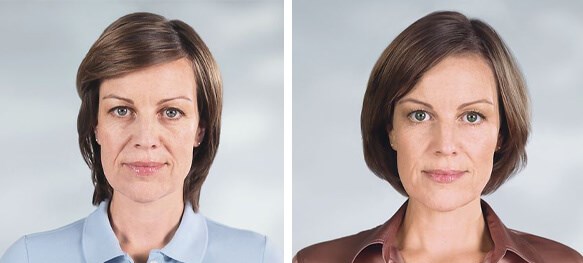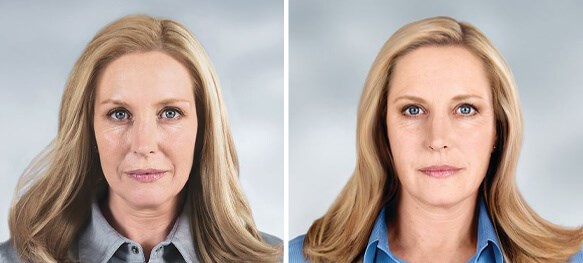 Related Procedures
Related Posts