What is Sculptra Aesthetic?
Sculptra Aesthetic is an FDA-approved injectable that helps gradually replace lost collagen — an underlying cause of facial aging — for results that can last more than two years.*
Reviews
"I get my Juliet Laser Procedure done here. They make you feel so comfortable. Dr. Patel is very familiar with this procedure and is one of the best. I would recommend this procedure to all women you won't regret it ❤️"
- J.S. /
Google /
Mar 19, 2021
"I can't say enough about how fantastic Renew Laser & Skin, Dr. Desai and staff are! I knew I had found the right place for me and my skincare goals when I first met Dr. Desai. She made it a priority to help me create realistic goals and a routine based on my needs and never tried to sell me services or products that I didn't. The office is professional, courteous and has cutting edge technology that lets you take care the best care of your skin with minimal downtime and visible results."
- B.W. /
Google /
Mar 04, 2021
"OMG... I'm in love with the results of the injections I received that created a jawline. Thank you Dr Desai & Dr Patel!"
- B.U. /
Google /
Feb 12, 2021
"I have been seeing Dr. Desai since 2014 for various treatments and she is amazing!!! She listens to your concerns and gives her honest opinion. I use to live in New York for few years but only got my treatments done by Dr. Desai when I use to visit Houston. I highly recommend her and her team. Everyone is great!"
- A.C. /
Google /
Feb 12, 2021
"Professional and good quality"
- A.S. /
Google /
Feb 08, 2021
Previous
Next
Sculptra Aesthetic is made with biocompatible, biodegradable,synthetic material called poly-L lactic acid,
which is graduallyand naturally absorbed by the body and helps to rebuild lost collagen through a series of treatments administered by a trained specialist.
The specialist injects treatment within the deep dermis, where strands of collagen support your skin's structure. Over time, Sculptra Aesthetic helps the body reproduce lostcollagen. On average, three injection appointments are
needed over a period of a few months. The number of injection appointments and the number of injections per appointment vary from person to person, depending on how much collagen has been lost.
What to expect at your appointment
One of our Physicians administers Sculptra Aesthetic in a series of injection sessions. On average, three treatment sessions are needed over a few months, but your doctor will tailor the sessions to suit your desired outcome.
As with any injection, some pain is possible, but your physician may use a topical anesthetic to ease any
discomfort. You should not receive treatment if you have an active skin infection or skin inflammation near the planned injection site. Immediately after each treatment session, you may experience swelling. Swelling usually subsides within a few days, and the wrinkles will temporarily reappear as the gradual process of collagen replacement continues. You may begin to see progressive, visible results within the first few weeks after each treatment session.
What to expect after treatment
In the days following your treatments, keep a few things in mind for swift healing and optimum results.
1. Cold pack - A cold pack or ice pack will help reduce any common swelling. Within the first 24 hours of treatment, apply a cloth-wrapped cold pack to the treated area for a few minutes at a time. Never apply ice directly to the skin.
2. Facial massage - Massage the treated area for five minutes five times a day for five days after treatment, as recommended by your physician.
3. Avoid sunlight - After treatment, excessive sunlight and UV lamp exposure should be avoided until any initial swelling and redness go away. Your doctor will provide guidelines on sunscreen protection and how to avoid excessive sunlight.
Remember, you won't see dramatic improvement immediately after treatment. Sculptra Aesthetic works subtly, improving facial areas gradually without making it look like you've had work done. To achieve full results,
be sure to keep any follow-up appointments in your treatment series.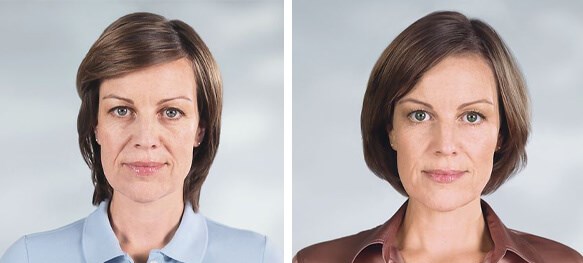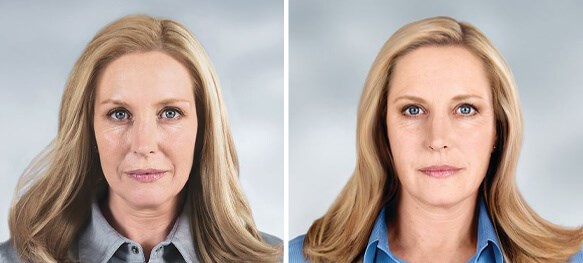 Related Procedures
Related Posts