What is Laser Vein Therapy?
Laser Vein Therapy is used to target spider veins in the face and legs. The gold standard treatment for spider veins is laser therapy. Spider veins, also known medically as telangiectasia or venulectasias, are tiny red, blue or purple thread-like veins near the surface of the skin that often take on the appearance of a spider's web. These perpetually dilated and visible veins, caused by increased pressure to the veins, can develop on any part of the body, including the face, but most often appear on the thighs, calves, ankles or buttocks.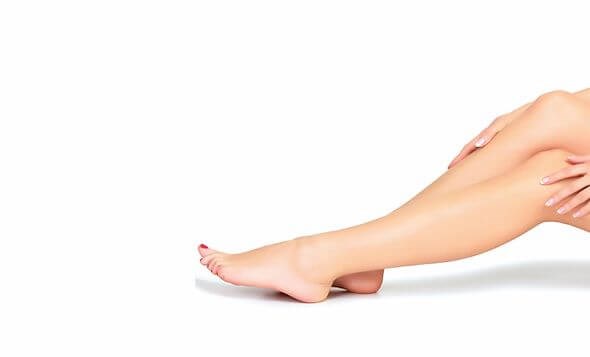 Reviews
"I get my Juliet Laser Procedure done here. They make you feel so comfortable. Dr. Patel is very familiar with this procedure and is one of the best. I would recommend this procedure to all women you won't regret it ❤️"
- J.S. /
Google /
Mar 19, 2021
"I can't say enough about how fantastic Renew Laser & Skin, Dr. Desai and staff are! I knew I had found the right place for me and my skincare goals when I first met Dr. Desai. She made it a priority to help me create realistic goals and a routine based on my needs and never tried to sell me services or products that I didn't. The office is professional, courteous and has cutting edge technology that lets you take care the best care of your skin with minimal downtime and visible results."
- B.W. /
Google /
Mar 04, 2021
"OMG... I'm in love with the results of the injections I received that created a jawline. Thank you Dr Desai & Dr Patel!"
- B.U. /
Google /
Feb 12, 2021
"I have been seeing Dr. Desai since 2014 for various treatments and she is amazing!!! She listens to your concerns and gives her honest opinion. I use to live in New York for few years but only got my treatments done by Dr. Desai when I use to visit Houston. I highly recommend her and her team. Everyone is great!"
- A.C. /
Google /
Feb 12, 2021
"Professional and good quality"
- A.S. /
Google /
Feb 08, 2021
Previous
Next
The Cutera CoolGlide laser delivers pulses of light energy which causes the blood within the vein to coagulate, eventually destroying the vessel which is later reabsorbed by your body. Blood flow will then be redirected to veins deeper below your skin's surface, where it should be. Most patients experience a stinging sensation as the pulse of the energy is delivered from the laser. Although, no local anesthesia or pain medication is typically required, some patients opt to use a topical anesthetic prior to treatment. Following treatment, the pain is minimal to nonexistent.
Benefits of Laser Vein Therapy
Removal of embarassing dark blue leg or red veins (or any area of the body)

Removal of facial veins that make your skin appear red in color

Increased circulation

Increased confidence

Safe & effective

Non-invasive
Related Procedures