PRP is a natural treatment that separates growth factors from your blood, that can be injected into an area of the body that needs collagen or tissue repair. Platelets are cells in blood that help tissue heal and grow new cells.
PRP is an extraordinary treatment because it uses your body's own healing power to jump start tissue healing and transformation, as well as collagen regrowth. The procedure is simple, non-surgical, and completely hypoallergenic.
PRP has been known to be used in the face for facial rejuvention, in the scalp for hair restoration and in the vaginal area for woman's health. Learn more about how PRP can be beneficial.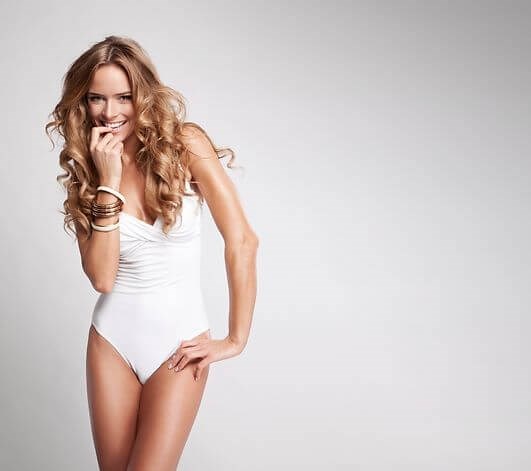 Do you often wish your sexual life was healthier? Have you ever worried about urinary incontinence? Have factors such as aging, menopause, or childbirth caused a change in sexual confidence?
Renew Laser & Skin offers the PRP Vaginal Rejuvenation procedure for women, helping them find their sexual confidence through non-invasive Vaginal Rejuvenation.
Reviews
"I have been using Renew Laser and Skin for almost 2 years now.  I am extremely happy with their services and all around excellent care they have given me. It is so nice to know that both Dr. Desai and Dr. Patel take a personal interest in helping my skin look the very best that it has looked in years. I value their opinions and appreciate that they take the time to do what is best for ME!  10 stars!"
- L.P. /
Yelp /
Jul 31, 2020
"I had the best experience purchasing my skincare here! I called to confirm my product was in stock for curbside pickup and was told there was a set with Skinceuticals Phloretin CF (best product ever) and spf would be included free! Such a great value set! The cashier was knowledgeable and friendly and included some appreciated samples in my bag. After such a great experience look forward to purchasing my skincare here (and maybe a hydrafacial soon if I'm feeling extra)."
- K.B. /
Yelp /
Jul 31, 2020
"Dr. Patel is so amazing ! I feel very comfortable around her . She's smart and knows her specialties. I will surely be coming back ."
- S.Y. /
Yelp /
Jul 29, 2020
"The experience at Renew is incomparable. Dr. Desai and the entire staff are phenomenal! They always go above and beyond to make their patient's feel comfortable and ensure the best treatment is given based on individual patient needs, at the most affordable cost! They never pressure for unnecessary treatment or try to up-sale products. I leave feeling like my best self every time! Thank you Renew!!"
- L.B. /
Google /
Jul 28, 2020
"she's the best hands down"
- L.B. /
Facebook /
Jul 28, 2020
Previous
Next
What is PRP Vaginal Rejuvenation?
PRP Vaginal Rejuvenation is an all-natural, relatively painless non-surgical procedure that can rejuvenate and revitalize vaginal and clitoral function, giving you dramatically improved sensitivity and significantly enhance your sex life.
PRP Vaginal Rejuvenation is a quick in office procedure that uses a centrifuge and special method, isolating platelet rich plasma (PRP) from your own blood. Then, using a very tiny needle, the PRP is injected back into the clitoris and upper vagina.
What is PRP Vaginal Rejuvenation used for?
PRP Vaginal Rejuvenation is an effective treatment for stress urinary incontinence, the unintentional urination that can occur during physical activity. Many women lose urine when laughing, coughing, sneezing or exercising. This is caused by a weakening of the sphincter pelvic muscles, often caused in childbirth. PRP activates stem cells in the localized region and these muscle tissues are able to regenerate and improve their strength and ability to prevent urine flow.
What to expect after the treatment?
You should experience increased sensation, improved vaginal lubrication and improved sexual response. For stress incontinence you should have decreased to no leakage.
Is there any downtime to this treatment?
Immediately after the procedure you can resume your daily activities. There may be tenderness at the site of injection up to 3 days. You should avoid sexual activity for the first 72 hours after the procedure.
Ideal candidates for the PRP Vaginal
Stronger Orgasms

Increased Sexual Desire

Increased Natural Lubrication

Decreased Urinary Incontinence

Accidents when you jump, laugh, or cough

Leaks when you wait too long

Vaginal dryness
Related Procedures
Related Post